Here at SOLO® Balcones Heights Pool Table Movers, we understand that the most important part of buying a new or used pool table is how well that it is put together. You can be sure that our technicians are the best possible because we're backed by the American Billiard Installers Association with an exclusive 1-year service guarantee.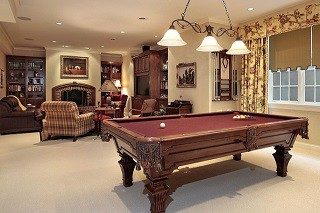 SOLO® Pool Table Movers Of Balcones Heights
We have set up thousands of pool tables throughout the years and have seen everything. Some of the tools that we use to ensure the highest level of quality include a machinist level for accurate levelling, a beeswax mixed with resin compound for filling in holes and seams, and composite wood shims that are moisture resistant and don't compress as easily as traditional cedar shims.
We proudly serve all of Balcones Heights, Texas and the surrounding areas. At SOLO® Balcones Heights Pool Table Moving, we specialize in pool table move, pool table installations or pool table assembly, and pool table recover. We have the ability to offer the highest quality pool table repair and services in the area.
We provide professional pool table recovering and pool table repair services all over Balcones Heights and surrounding areas, Leon Valley, Olmos Park, Alamo Heights, Terrell Hills, Shavano Park, Helotes, Grey Forest, Cross Mountain, Leon Springs, Longhorn, Live Oak, Selma, Bracken Windcrest, Converse, Kirby, Martinez, China Grove, Northcliffe, Santa Clara, Marion, Poteet, Leming, Losoya, Somerset, San Antonio, New Braunfels, Austin, Round Rock, Kerrville, San Marcos, Boerne, Schertz, Floresville, Blanco, Pearsall, Lockhart
Besides serving pool tables, we also work with shuffleboard movers offering installation services on Shuffleboards tables!
Feel free to give us a call with any questions that you may have.
Why should you hire professional pool table installers?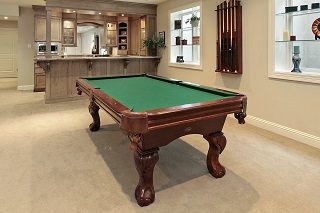 We can disassemble your pool table, load it up, move it to a new house, and set up the table with assembly techniques making the pool table perfectly level. Be careful of people who are cheap and claim a lot of experience, this in itself is a red flag and if you are a conscious consumer you should consider using a company backed by the only organization representing the pool table installation and service industry.
Moving your pool table with SOLO® Balcones Heights Pool Table Movers includes professional tear down, transportation with expert levelling and pool table refelting of the existing cloth. We handle everything from start to finish.
Rest assured your pool table refelting, installation, move or repair service will be taken care of by professional pool table installers that have your satisfaction as their main goal. Complete pool table moves have to be handled following a methodical process for the pool table assembly and the disassembly.
Experienced pool table installers recommend refelting at the time of installation
This is what you need if the table is already in the room and you need it professionally set up, leveled, and your felt put on.
We make the pool table setup process simple and clean.
We set up all pool tables to specific measures according to the pool table specifications from the BCA to ensure an excellent game for you.
The proper equipment and tools are necessary to ensure a flat, level and consistent installation of any pool table.
Pool Table Recovering with premium felt
We offer two options of pool table felt in several colours to match your decorative needs. Standard felt and tournament worsted material for the more serious player, if you want your pool table investment to play to its maximum potential, go with the pro tournament felt!
We will come into your house and remove the existing felt from your table, replacing it with Championship Titan or Tour Edition. We will also double check your pool table to see if it is level or not, if it isn't we will correct it. Other brands of felt are available such as Simonis.
Please click on the refelt/recover tab and then on the Titan or Tour Edition. When you call or send an e-mail, tell us which one you want.
Our professional pool table installers work with standard woollen pool table cloth and tournament grade worsted materials as well.
Pool Table Repairs
Have a little problem with your pool table? From pool table repair and replacement to dead rubber on the rails we have you covered.
Additional Services That We Offer…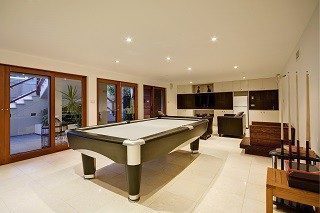 Disassemble a 3 piece slate pool table and move it to storage
Disassemble a 3 piece slate pool table, take outside to storage or moving truck
Pick up the billiard table from storage, deliver and install
Move a pool table for re-flooring. 3 piece slate. Requires two appointments
Move a pool table to storage then into a house. 3 piece slate. Two appointments
Disassemble a billiard table that is 3 piece slate and reassembles it in a different room.
About Us
We have installed thousands of pool tables in the past 8 years and have over 20 years of experience doing it. SOLO® Balcones Heights Pool Table Movers is a member of the ABIA and takes pride in all of the work that we do. We also guarantee the quality of our workmanship.
We at SOLO® Balcones Heights Pool Table Movers take pride in every pool table that we set up, install, recover, or re felt. We offer additional services such as moving a pool table when you get your room re-carpeted, we will disassemble the pool table and move it in another room to come back another day and install it. Perhaps you are moving to a different city, we can disassemble the table only. We can also disassemble and move your pool table into storage.
Please click on the tabs at the top or bottom of the site to see some of our pricing deals on moves, installation, and recover/ refelt. Once you have an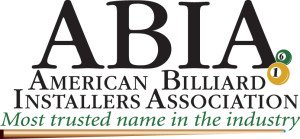 idea of what type of work you need to be done, call us to get a free quote. Thanks for visiting our website.
Make sure you let us know in advance if you want to recover your pool table in new cloth, when the pool table is torn down is the best time to add new material. We have put together a chart with the proper pool table room sizes for your convenience.